We love the communities we serve and always hope to do more to help!
The Acton Veterinary Group veterinary team is strongly involved in the community, serving through the following programs: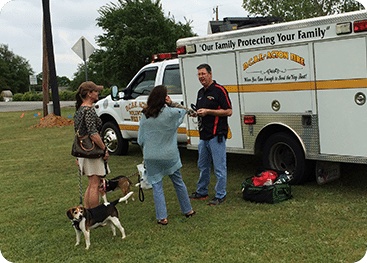 Friends for Animals Shelter
We work with the Friends for Animals shelter in Granbury, providing spay and neuter services and health care to the homeless pets they house.
Hood County Shelter
We participate in the Hood County Animal Control voucher program, offering adopted pets rabies vaccinations, and spays/neuters.